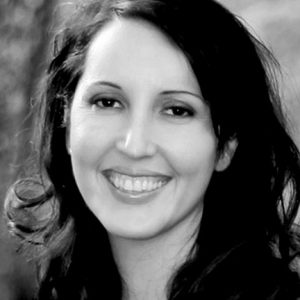 Trina Cintron, Digital Creative Director, Starwood Hotels & Resorts
Trina Cintron is a creative director and designer who has built a career on creating award-winning, integrated, multi-language global digital experiences across desktop, mobile web, mobile apps, social media and emerging technologies. She is currently the Digital Creative Director at Starwood Hotels & Resorts Worldwide where she leads digital design for their 11 global brands including W Hotels, Westin, Sheraton and St. Regis. Before joining Starwood she created award winning design work for Mattel, Disney, Variety Magazine, Universal, NTT and more. She has also worked with major technology brands like Apple, Google and Adobe on partnering with their senior design teams to create experiences for the launch of platforms like iOS 7, Google Glass and Adobe Creative Suite. Her work has been recognized with over 50 design awards, her app designs average a 4.5 star user rating across iOS and Android, and her work has been featured by Apple in 2 keynotes.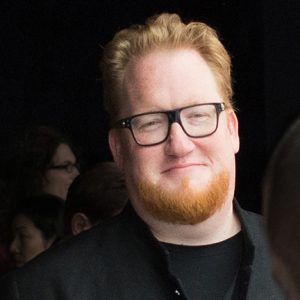 Stephen Gates, Freelance Senior Creative Director
Stephen Gates is the son of a Creative Director who started his education in creativity and design growing up working in an advertising agency and learning typography on a letterpress in his parents basement. As a designer he has 20+ years experience creating the strategy, concepts and designs for award-winning integrated global advertising campaigns, multiple global Fortune 500 brands and innovative digital experiences for web sites, mobile apps, wearables, global social media platforms and emerging technologies. As a leader he has 15+ years experience creating multiple purpose driven, idea led, world-class teams with cultures that foster future leaders and change companies. Over his career he has had the pleasure of working with some of the world's largest and most respected brands as well as some equally interesting ones that few people have ever heard of. His clients have included American Airlines, W Hotels, Disney, ExxonMobil, Acura, Nationwide Insurance, Verizon, St. Regis Hotels, Subaru and many others. His work has been recognized with over 150 international design awards and he has been asked to partner with Apple, Google, IBM, Adobe and others to design some of the first experiences on Apple Watch, iOS6, iOS7, Apple Passbook, Google Glass, IBM Chef Watson and Adobe Creative Cloud.
. . . . . . . . . . . . . . . . . . . . . . . .
Pricing:
Members $25
Non-members $35
Students $10
Special thanks to this event sponsor:
The Aldrich Contemporary Art Museum