Sign up for a half-day workshop with professional resumé writer Kristina Galligan who will share a 40-min. presentation on resumé writing best practices. Participants will have the opportunity to update their existing resumés over a light lunch, before receiving a 5-min. one-on-one review with Galligan.
Attendees are welcome to participate in a quick review of their resumés with design professionals. Participate in the entire Level Up series to receive premier placement for a portfolio review at this year's Emerging Professionals Workshop. Space is limited, so register today!
Resumé Expert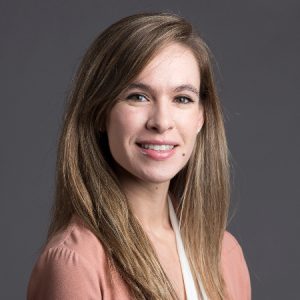 Kristina Galligan
Director of Alumni Career Development
Quinnipiac University
Kristina Galligan is the Director of Alumni Career Development at Quinnipiac University in Hamden, CT. In this role she oversees the strategic direction of the alumni career development initiative which includes the design and implementation of programming and resources such as virtual and regional events, career coaching and educational content for adults at various stages of their professional lifespans. She is recognized as a Certified Professional Résumé Writer by the Professional Association of Résumé Writers and Career Coaches. In addition to helping hundreds of candidates own and share their career story through résumé-writing, she has worked extensively as a university liaison between hiring managers and job-seekers. With a solid understanding of "what employers want," her efforts empower job-seekers to realize job satisfaction and career success while helping organizations identify top talent.
Pricing