Why do you want to be a designer? Why is design such a seductive career path?
Perhaps at the heart is the sense of 'newness.' The idea of exploring, deconstructing and re-inventing taps into our need to contribute, connect and grow. Plus, the ability to influence human behavior and solve problems creatively while getting paid for it, is indeed pretty cool. So are people born to be designers? Ram Castillo dives into the fine details of what it takes to get a job as a designer, propelling you into a lifestyle that ticks all the boxes.
Free Event
Register/RSVP to attend. Limited seats available.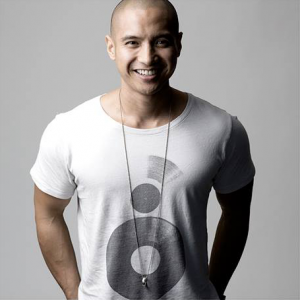 Ram is an award-winning designer, blogger and author of the book How to Get a Job as a Designer, Guaranteed. In 2012, Ram started the blog giantthinkers.com to help design students and graduates become employed. He's since been featured in Communication Arts and HOW magazine. With 10+ years experience, Ram has worked for globally renowned agencies such as Ogilvy & Mather, DDB and McCann Worldgroup on client accounts including Audi, Qantas, Coca-Cola and The Louis Vuitton Group.
Want to see Ram's responses to questions that others have asked about getting a job?
Check out these Q&A articles featured by AIGA, and tweet any other questions you have to @thegiantthinker
How do you get your foot in the door at an ad agency?
What Creative Directors Really Want —Design Portfolio Tips
How Do You Get the Attention of Your Dream Client and Get a Response
Do Resumes with Infographics Try Too Hard?
Will an Unglamorous First Job Hurt Your Chances of Getting Hired Somewhere Better in the Future?
What Books Should Every Creative Jobseeker Read?
Are There Any Good Real Online Classes for UX Designers?
How Can You Land Your Dream Design Job if They're Not Hiring?
This talk has been sponsored by the Creative Group. As a leading creative staffing agency, TCG specializes in connecting interactive, design, marketing, advertising and public relations talent with the best companies.