Sign up for a full-day of discovery, portfolio reviews, round table discussions, networking, and more at AIGA CT's Emerging Professionals Workshop! Free for AIGA Student Members, we will pair emerging professionals with industry leaders to review their portfolios and talk through interview readiness. Participants will enjoy round-table discussions with their peers and veterans of industry with plenty of time to create networks and learn about the expectations of working in design. 
Roundtable Discussions with Seasoned Professionals
We're starting off the day with round-table discussions to connect on a deeper level with peers and industry veterans about design topics, job hunting, desired skill-sets and tools! Roundtables are self-seating from event entry.
Portfolio Reviews
Sit with an experienced creative for a one-on-one session to review your work and help you hone your presentation skills. Come prepared with your work in print, or on your own laptop or tablet. Student attendees have been hired by reviewers in the past, so bring your best self! View our portfolio guidelines here.
Young Professional Panel Discussion
Continue the day with a panel discussion, a group comprised of industry-fresh recent graduates. Since last year was such a hit, we've decided to scout a new group of talented designers, who are eager to share their experience in the field.
Note: You must check the box labeled "Yes! I want a portfolio review" during registration in order to reserve a review spot. Portfolio review spots are limited and are given out on a first-come, first-served basis. Portfolio reviews are optional, and guests who do not want a portfolio review are still encouraged to attend.
Schedule
9:30 - 9:50 Registration, grab coffee & mingle
9:50 - 10:00 Intro
10:00 – 11:00 Round table - seasoned professional
11:00 – 12:30 Portfolio Reviews
12:30 – 1:30 Lunch/Break
1:30 – 2:30 Emerging Professional panels
2:30 – 3:00 Wrap up/networking
When & Where
Sat, Mar 7, 2020
9:30 AM - 3 PM
University of New Haven's Orange Campus
584 Derby Milford Road
Orange, Connecticut 06477
Pricing
Student Members: Free
Student Nonmembers / AIGA Members: $10
Nonmembers: $15
REGISTRATION OPENING SOON!
More Information
Your registration constitutes permission to use photos, audio and video recording taken of you at the event for promotional and educational purposes in connection with AIGA, corresponding publications, archives, and online. Ticket rates are based on AIGA Membership status at the time of registration. AIGA Memberships are non-transferable. Schedule may change.
Young Professionals Panel

Kevin Beaudry
Kevin Beaudry is a passionate User Interface and Experience Designer who graduated from Paier College of Art in 2014 and received a Bachelor's Degree of Fine Art in Graphic Design. His main focus and speciality is designing user interfaces and experiences, and is currently working as a UI + UX Designer at a software medical company that relies heavily on the use of artificial intelligence to make informed decisions within its suite of software applications. He has been fortunate to work on design projects for brands like Hershey, Coca-Cola, Samual Adams, Mrs. Meyers, Caldrea, Jaguar, Land Rover, Georgia Pacific and many others! Kevin has gained a deep knowledge in design tools like Adobe Photoshop, Adobe Illustrator, Sketch, Invision, and others to help implement designs for overall interface architecture on various screens types.
You can follow him on instagram @pixel_smasherrr or check out his website at www.kevinbeaudry.com!

Joseph Nicklas
Joey Nicklas is a design entrepreneur combining creativity with business acumen. During his time as Chief Creative Officer at Scroll, he led the marketing and branding departments; overseeing the cross-collaboration of developers and creatives, matching proper design and user experience initiatives with the development of cutting-edge technology. More recently, Nicklas has gone on to start his second venture, a design practice. 
An alumni of the University of New Haven's Graphic Design program, this program has helped Nicklas throughout his career. By his senior year Nicklas was running his company full time during the day and attending university full time at night. Just two years prior, he launched his company out of his dorm room, but fast forward to graduation, the company had grown to 25+ employees, fully funded. 
When getting hands on with the projects he manages, he favors tackling logo design, digital illustration, branding, image compositing, and animation above all else. Though he leans towards these particular fields, he believes it is important to stay skilled in many disciplines as it takes more than one to create and/or manage a brand.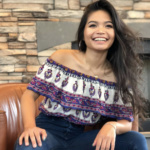 Kimberly Catubig
Kimberly Catubig is an artist at heart but always had a great desire for problem solving. She graduated from the University of Connecticut in 2019 with a Bachelors of Fine Arts concentrating in none other than Graphic Design. She was recruited by Digital Surgeons the July following her graduation. Her unique passion for curiosity led her to doing what she loved by combining both art and strategy. As a Junior Strategist, Kim works with cross functional creative teams to help inform and craft the overarching strategy for existing brands to grow, and new brands to come to life. Her goal is to find ways to further evolve brand experience of a product or service, and help create demand generation plan for growth.
On the days when Kim isn't working, she's out searching for new hobbies or ways to gain more knowledge. Whether that be learning a new instrument, listening to podcasts, or simply taking photos, Kim is constantly adding to her toolbox of skills and experience.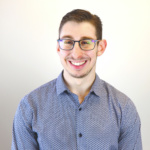 Motti Zaretsky
Motti started out in the art space making apps with friends in high school. Having an interest in design, he attended the University of Hartford. There he strengthened his formal design skills while discovering and obsessing over motion design and all things animation. 
His design career began in college interning for AccessHealthCT as their main graphic designer. There he learned how to utilize design in real world applications. After graduating with a BFA, he did the "freelance thing" for a while. He picked up some fun 3D skills on the side. Then he went to work for Prudential Retirement as an Associate Art Director. There he expanded his animation and design skills while teaching himself VR/AR technologies in his free time. 
Motti was then scooped up by Mintz and Hoke to be their Motion Designer, where he now works with a variety of interesting clients and finding opportunities to use all the fun skills he's picked up along the way. He wonders if students will read these bios, or if they'll scroll right past them.
Thanks to our Sponsors