About this Event:
As part of the Hispanic Heritage Talks 2020, the education panel aims to present educators representing diverse interests and academic institutions who will be discussing how their Latinx Heritage influences their teaching and creative practices.
A curated experience that offers a wide gamut of perspectives on the status of design from the point of view of educators whose specialties range from community engagement in displaced populations to sports branding.
This culturally dynamic panel addresses the responsibility that design has towards social change and community enablement as a driving force for good. From the obstacles that affect all members of a group to the devices and mechanisms that provide design with the properties needed to change social dynamics and cultural evolution.
Through this dialect, we can explore how the realities of the demographic for both the subject of study and the educator become critical points to factor as driving forces of social change.
Moderated by Natacha Poggio, Assistant Professor of Graphic Design, University of Houston-Downtown and founder of Design Global Change, a collaborative of creatives contributing solutions to the challenges facing society.
From Concepcion, Chile to  Chicago, Illinois, this panel is a progression of ethnicities and backgrounds shedding light onto what design means to education and the power of education through design.
About The Panel: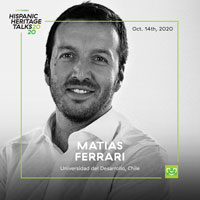 Head of Analysis and Processes in the Design School | Universidad del Desarrollo, Chile
(Design as an agent for the democratization of knowledge and provocation)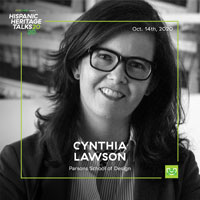 Dean, School of Design Strategies & Associate Professor of Integrated Design | Parsons School of Design
(How rural Latin America taught us about time, space, and privilege)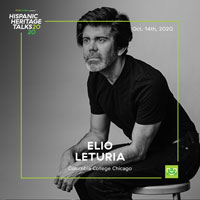 Associate Professor of Journalism, Communication Department | Columbia College Chicago
(The intercultural marriage of text and design)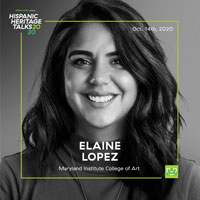 Faculty in Graphic Design | Maryland Institute of Art
(Cuba, experiential design, experimental publishing)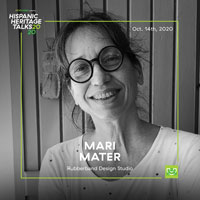 Creative Director | Rubberband Design Studio
(Reimagine Legal Services + Interactions for Equal Justice)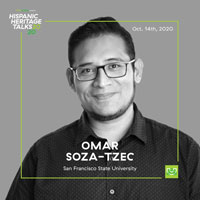 Assistant Professor of Design Foundations | San Francisco State University
(Pursuing Delight: Forms, Colors, Sounds, and Flavors)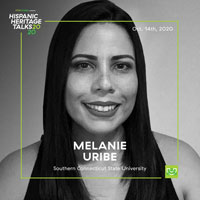 Assistant Professor of Graphic Design | Southern Connecticut State University
(Refugees, Migrant Identity, Acculturation, Displacement Crisis)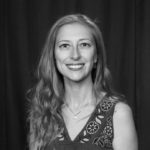 Natacha Poggio
University of Houston-Downtown

|

Assistant Professor of Graphic Design
(Panel Facilitator)
About HHT2020:
Hispanic Heritage Talks 2020 is a series of talks across AIGA chapters during  Hispanic Heritage Month. Between September 15th–October 15th, different chapters will host speakers from multiple creative disciplines to join this celebration. This is the first initiative under the AIGA Unidos umbrella.
Zoom Instructions:
Step 1. Just as you do for any of our events, sign up on our site
Step 2. Your event access via Zoom is delivered to your inbox 30 minutes prior to the start of the event. Note: If you've never used Zoom, you can download the app ahead of time here.
Step 3. Click the Zoom link in your email a couple of minutes before the event starts. Do your best to arrive on time; we'll take a few minutes to get settled and then we'll get started.
Or iPhone one-tap :
US: +13017158592,,98286591555#  or +13126266799,,98286591555#
Or Telephone:
Dial(for higher quality, dial a number based on your current location):
US: +1 301 715 8592  or +1 312 626 6799  or +1 646 876 9923  or +1 346 248 7799  or +1 408 638 0968  or +1 669 900 6833  or +1 253 215 8782
Webinar ID: 982 8659 1555
International numbers available: https://aiga.zoom.us/u/aBrn6HPP4