What is accessibility and why is it important for designers?
Everyone should have the opportunity to use a product or service, and designers should aim to accommodate all potential audiences. Join us in fostering inclusion and advocacy through a community discussion around the importance of accessibility on Wednesday, January 19. Guest speakers Joseph Kilrain, Ashley Billera and Lee Delgado will present three key perspectives.
Discussion topics may include:
Accessibility as a part of creative process from UX/UI design to packaging

Removing the stigmatism of accessibility when innovating

The spectrum of disabilities to account for and their many forms

Designing for inclusivity of those with disabilities or situational limitations
Both Members and Non-Members are welcome! This discussion will be conducted virtually, so bring questions for our speakers! A zoom link will be provided via email 30 minutes before the meeting starts. Registration is required.
When & Where
Wednesday, January 19
7 PM – 8 PM
AIGA CT Zoom
Pricing
Free for everyone!
Our Speakers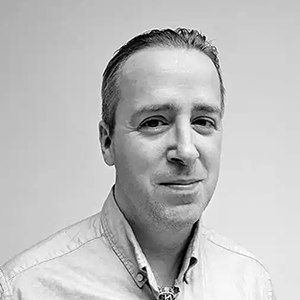 Joey Kilrain
Founder, DED Company
I've balanced my career by being technically strong and visually sound. Being hands-on, I'm aware of the tools, methodologies, and platforms that drive expectations. As a mentor, I love sharing my experience & knowledge. Thus keeping a constant state of dialogue.
I'm humble and open to feedback, keeping me in a perpetual state of learning.
My skills that pay the bills: 
Visual Design 
Research Experience 
Team Building 
Inclusive Advocate
Trouble Shooter 
My passions for design are counterbalanced by: educaNon, fine art, exercise, and even auto mechanics / autobody. These trades have strengthened my skill sets, expanded my view of design, and proves that every industry has similar, if not identical, protocols and processes. 
Life is made magical by those I keep company with, including my two little people, Quinn (9 y/o), Rylan (5 y/o), and the "Boss" Lisa. And my weekend shenanigans: ig - @kilrain #loincom #robs66 #stpatsbus #sqezeby #headsofsociety 
"The future belongs to those who learn more skills and combine them in creative ways" - Robert Greene.

Ashley Billera
Senior UX/Product Designer, Visible Alpha
My passion for design has evolved into a greater passion for creating beautiful, user-friendly digital experiences. From a freelance designer working with startups, to now working in enterprise design; I have been involved in all aspects of the development process, from ideation, design, project management and implementation. With a love for bright, bold design, I always try to add my artistic style to all of my work.
I have always enjoyed drawing and sketching in my spare time and love using my skills to design complex iconography, illustrations, and animations to create captivating and memorable experiences.
Being in a field that is forever changing, I enjoy being in a constant state of learning and embrace every opportunity to broaden my knowledge and skills.
Ways to stay in touch:
WEBSITE
ashleybilleradesigns@gmail.com
INSTAGRAM
LINKEDIN

Lee Delgado
Design Practitioner, Freelance
Senior Product Designer, Yahoo
My 14+ years of experience and love for learning has helped me stay relevant and evolve to create my own unique perspective. The span in multiple disciplines has given me a feel of patterns and cross currents. I use my passion in mixing art, science and technology to help bring life to meaningful visions.
Zoom Details
Please register to receive the zoom details for the event. For the best event experience, please have the latest zoom update installed.
Step 1. Just as you do for any of our events, sign up on our site
Step 2. Your event access via Zoom is delivered to your inbox 30 minutes prior to the start of the event. Note: If you've never used Zoom, you can download the app ahead of time here. 
Step 3. Click the Zoom link in your email a couple of minutes before the event starts. Do your best to arrive on time; we'll take a few minutes to get settled and then we'll get started.
Your registration constitutes permission to use photos, audio, and video recording taken of you at the event for promotional and educational purposes in connection with AIGA, corresponding publications, archives, and online. Ticket rates are based on AIGA Membership status at the time of registration. AIGA Memberships are non-transferable. Schedule may change.