Explore your creativity with this Design Roulette challenge!
The University of New Haven Student Group is hosting their very own Design Roulette event. For this event, be sure to bring your laptop, tablets, sketchbooks, or any art supplies you prefer.
How It Works
After initial intros, we'll pair contestants randomly. Teams will then spin the roulette to reveal their design challenge. Once all teams have their design challenge in hand, the clock will start! As soon as the clock stops, each team will have two minutes to present their finished designs. After each presentation, the judges will ask questions to help them determine the winners. Contestants will be judged on their thought process and the applicability of their design concept. Detailed game guidelines will be provided prior to the start of the event. The first place winner will receive a prize.
Meet the Judges
Bobby Palmieri // Lilo Social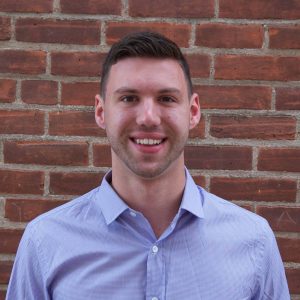 Bobby is the co-founder and CEO of Lilo Social. Lilo Social is an digital agency specializing in interactive digital experiences. With services including mobile games, chatbots, augmented reality, web experiences, and social, they provide today's leading brands with the creative resources and execution to get consumers to spend minutes, not seconds, with their brand. Clients include Under Armour, Live Nation, Foot Locker, American Heart Association, Buffalo Sabres, Maroon 5, PEZ and more.
Don Carter // Adams & Knight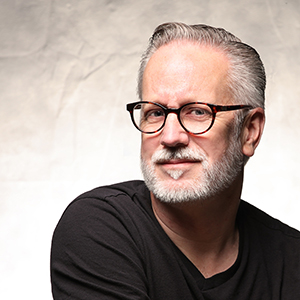 Don Carter is a creative director, designer and illustrator. A graduate of Paier College of Art in Hamden, Don has over thirty years of experience designing and art directing for Connecticut ad agencies. For the past sixteen years, he has been a creative director with Adams & Knight in Avon.
Don has made more than a few trips up to the stage to accept awards for art direction, design and copywriting from organizations such as Boston's Hatch awards, New York's ADC, The One Show, Clio Awards, The Effie's, Ad Club of CT and CADC.
The illustrator of seven picture books for children, he has also created two Disney animated short-form series, Happy Monster Band and Dance-A-Lot-Robot.
Gene Mayer // Gene Mayer Associates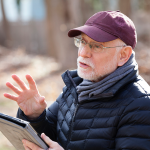 Gene spent more than 25 years serving Fortune 500 clients as the principal and creative director of Gene Mayer Associates. His firm developed annual reports, corporate publications, identity programs and multi-language publications for a global audience.
In 2012 Gene set out on a new path as the producer and art director of Cork Factory Films + Communications. Formed in 2012 with two partners, CFF+C produces corporate videos, independent documentaries, and commercials. The company's approach is to work closely with their clients to tell a unique story with well crafted, content rich, visually compelling video that creates powerful, lasting impressions.
Throughout his career Gene and his colleagues have had the privilege of working with a diverse range of clients; including General Electric, Hartford Financial Services, Tiffany & Co., Bayer Pharmaceuticals, Otis Elevator, United Technologies and a number of non-profit organizations serving people in the community.
Details
Saturday, March 3rd
10:00AM – 2:00PM
University of Hew Haven
Dodds Hall
300 Boston Post Rd.
West Haven, Connecticut 06516
View on map
Parking is available in front of Kaplan Hall