Bloom: Celebrating 10 Years of AIGA Connecticut
Join us for an evening of friends, food, and drink as we celebrate the 10th anniversary of AIGA CT. The New Britain Museum of American Art will serve as the backdrop for an unforgettable night amongst our design community and a beautiful exhibit of Georgia O'Keeffe's work.
We'll honor our biggest contributors and our chapter accomplishments as we reflect on our roots and look ahead to our future.
We're just getting started; come watch us Bloom!
Details
April 26, 2019
6:00PM–9:00PM
New Britain Museum of American Art
56 Lexington St, New Britain, CT 06052
View on map
Directions and parking
Cocktail attire
Programming
Milestones + Past President Reflections
Fellows Panel featuring Peter Good, Janet Cummings, Alexander Isley, and Michael Scricco; moderated by Richard Hollant
2019 Scholarship Award
Auction Goods Distribution (more information coming soon)
Pricing + Registration
Members: $75
Student members: $50
Student nonmembers: $65
Friends/nonmembers: $95
Groups: Special pricing available for groups of 3 or more. For information, please reach out to programming@connecticut.aiga.org.
The price of admission includes two drink tickets (21+), hors d'oeuvres and light fare, and complimentary admission to the Georgia O'Keeffe exhibition.
Registration closes April 18 at 11:45PM.
Silent Auction
We've got great friends! Check out our listing of items useful to designers and non-designers alike, and bid now to take home an amazing gift for yourself or someone else. All auction goods will be available for pick-up at the event. More items will be added soon, so be sure to check back!
Marks on Us/Marks in Print
We cherish each and every one of you and are excited to announce the publication of a commemorative booklet featuring work from our attendees. Submissions are now closed, but be sure to grab a copy at the event!
Speakers
Alexander Isley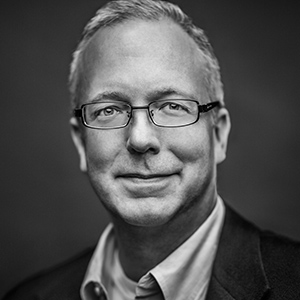 Alexander Isley is a Connecticut-based identity, communication, and environmental designer.
He first gained recognition in the 1980s as the senior designer at Tibor Kalman's influential M&Co. He went on to be the art director of the funny and fearless Spy magazine before founding his firm in 1988.
He has taught at the School of Visual Arts, The Cooper Union, RISD, and has been a lecturer and critic at the Yale School of Art. He is a past president of AIGA New York.
In 1995 Alex was selected as an inaugural member of the "ID 40," ID magazine's survey of the country's most influential designers. In a recent GD:USA magazine poll, Alex was named by his peers as one of the most influential designers of the past 50 years.
His work is in the collections of the Museum of Modern Art, The Smithsonian Institution, The Library of Congress, and the Museum Für Gestaltung in Zurich.
Alex likes acronyms: He is a member of AIGA, SEGD, SPD, and the TDC. In 1998 Alex was elected for membership in Alliance Graphique Internationale (AGI; there's another one). He was honored to be named an AIGA Connecticut Fellow in 2013, and in 2014 he was awarded the AIGA medal in recognition of his body of work and contributions to the field.
Michael Scricco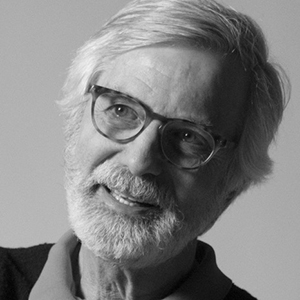 Michael has had more than forty years of experience practicing the craft he loves— most of it as creative director and managing partner at Keiler & Company, a CADC hall of fame marketing communications firm.
At Keiler he had many graphic arts accounts including Strathmore paper, Crane Paper, Champion Paper, Mohawk Paper, Graphis, Letraset, Pantone, Heidelberg and Allied Printing.
Keiler's clients provided the opportunity to create educational promotional work that talked directly with designers about paper choice and printing processes—especially his passion for the art of specialty printing—including engraving, embossing, leaf stamping and letterpress. That tactile engagement of paper and process is a persuasive design tool and a powerful alternative to digital work.
Projects for Strathmore allowed him the opportunity to meet and work with heroes like Paul Rand, Saul Bass, Takenobu Igarashi, April Greiman, Brad Holland, Cummings & Good, and many more.
At Keiler, he also worked with the creative team to create national advertising campaigns for PUMA, The Stanley Works, Lockheed Martin, Deloitte, Sikorsky, NYU Stern, Strathmore and many more. The team's other projects included annual reports, corporate identity, websites, and television commercials.
Michael is a past president of CADC and founding president of AIGA CT. In 2010 he was honored as an AIGA CT Fellow.
Currently, he is very fortunate to teach the Civic Design class at the Hartford Art School. Civic Design is a student-run design firm providing marketing and branding solutions to our non-profit community.
The classes he teaches allow him to experience his passion for mentoring emerging talented young designers and inspiring them with the AIGA principles of Design for Good and the ability to use design skills to create social change.
Janet Cummings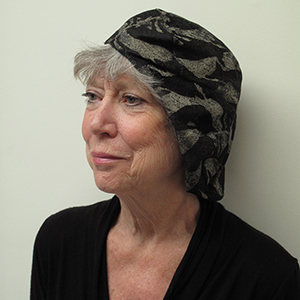 Seeing uniqueness in the commonplace and strangeness in the familiar are the heat and heart of Jan's personal expression. Homebound while nesting in the 70s, favored subjects were her sons and their dad, sleeping cats, plants, dead birds, bats, and pet mice. Always fascinated with "life-sized" realistic imagery, she created a series of "actual-size," yet abstract, "body prints" in the 80s. Currently, "larger-than-life" blossoms are elements of an ongoing series of nature and body scans, digitally juxtaposed, layered, and formatted for archival printing.
In the graphic design realm, Jan is most known for her collaboration with the renowned Peter Good. Together since meeting at UConn in the 60s, the two have managed to navigate the challenging, daunting, divisions of labor, responsibilities, and recognition. Similar sensibilities and values, combined with respect and appreciation for differing passions, abilities, and skills, have contributed to the flourishing of Cummings & Good.
In 1995, Peter & Jan were awarded the University Medal by their alma mater. And in 2009, they were honored as "Design Legends" by AIGA CT and the CADC. More recently, Jan's extensive body of artwork became the focus of a major retrospective at Old Lyme's Cooley Gallery in 2012. Graphis Journal will publish a Cummings & Good feature article this year.
Peter Good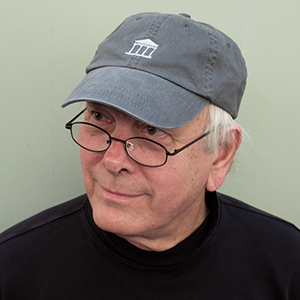 Peter is well known for the powerful images he has created for major corporations, museums, universities, and arts organizations. Countless posters, identities, and illustrations have consistently received awards from all the major graphic design institutions in the United States, and are published in design periodicals throughout the world. Of particular note are six USPS Love and Holiday Stamps and the ubiquitous Hartford Whalers logo.
Recognition of Peter's accomplishments include the Connecticut Commission on the Arts for lifetime achievement and generosity to the arts community, 1992; the Connecticut Art Director's Club Hall of Fame Award, 1995; the University of Connecticut Medal, 1997; and the AIGA CT Fellowship award, 2009.
Alongside life partner, muse, and co-conceptualizer, Jan Cummings, Peter's oeuvre continually evolves, responding to the constant changes in technology, media, and popular culture that affect the way people react to words, images, style and objects. Although the classic mechanical skills of drawing, painting, assemblage, and sewing are still essential tools of his creative repertoire, they are augmented exponentially by the extraordinary means of the digital realm.
"My design resolutions are eclectic and do not adhere to any preconceived doctrine. They evolve from the confluence of the dynamic current culture, art, symbolism, history, psychology and aesthetics. I value humanism and craft over technology, and I have a particular fondness for the vernacular, humor, and graphic wit."
Richard Hollant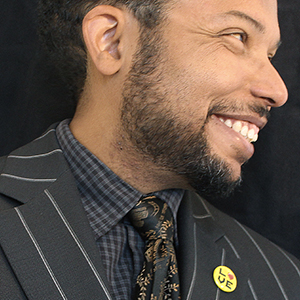 Rich Hollant is the principal and design director at CO:LAB, a firm he started in 1988. After nearly two decades developing brand and product launches for Fortune 500 corporations, he now works exclusively on initiatives with social value that are in the public interest. An interdisciplinary major from Boston University and a media major from the Museum School of Fine Arts, Hollant's approach blends comprehensive strategic thinking with tightly orchestrated execution.
He and his firm have received numerous awards from AIGA, CADC, Print, How, Graphis, Cause/Affect, AIGA CXD, and Best of New England. His design work has appeared in trade publications and books on design. Additionally, Hollant has been featured in Business Weekly and Communications Arts, was named one of GDUSA's 20 People to Watch," and was honored by Fast Company as one of the top 11 designers creating social value.
Hollant has lectured and conducted workshops on ethics, business models, design for good, and creating impact for socially conscious organizations. He's a national board member for AIGA. He's also the founder of Parkville Studio, an emerging artists' residency space and 360° mentoring program in Hartford; the founder of Free Center, a community space replacing library functions in Hartford's Southwest neighborhood; and the Commissioner of Cultural Affairs for the City of Hartford.
Past Presidents
[supsystic-gallery id=1]
With Thanks
Graphics graciously provided by Peter Good and Janet Cummings.

Tulip Sponsor

Sponsors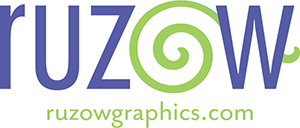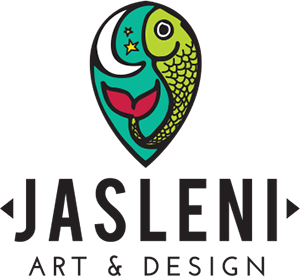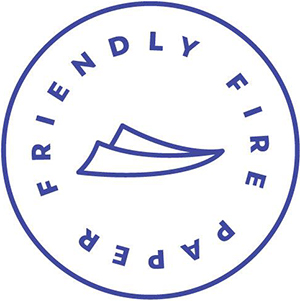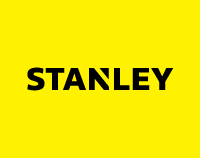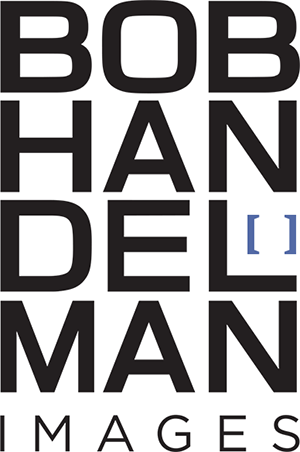 Your registration constitutes permission to use photos, audio and video recording taken of you at the event for promotional and educational purposes in connection with AIGA, corresponding publications, archives, and online. Ticket rates are based on AIGA membership status at the time of registration. AIGA Memberships are non-transferable.