As a part of the city-wide Bridgeport Art Trail, the AIGA CT community is invited to tour the American Fabric Arts Building — a four story historic factory — for their 16th Annual Open Studios.
Emily Larned, a local area artist and professor at UCONN, will provide a guided tour of her studio work at 10:30am on the 3rd floor. Attendees will also experience a letterpress demo where they can print their own copy of a wood type broadside. Donations are accepted and go toward Neighborhood Studios of Fairfield County, a Bridgeport arts education non-profit serving children and teens.
AIGA attendees will also receive a 10% discount for any purchased items at Emily's studio. While checking out, just tell her AIGA CT sent you.
Check @amfabarts or amfabarts.com to see the contemporary art, design, and fine crafts exhibited and to learn more about the event. Free & open to the public with musical performances, WPKN record sale, Berlinetta Brewing Beer Tastings, & ample onsite parking. Plus: to benefit our neighbors, the Bridgeport Rescue Mission, a food & coat drive and art raffle.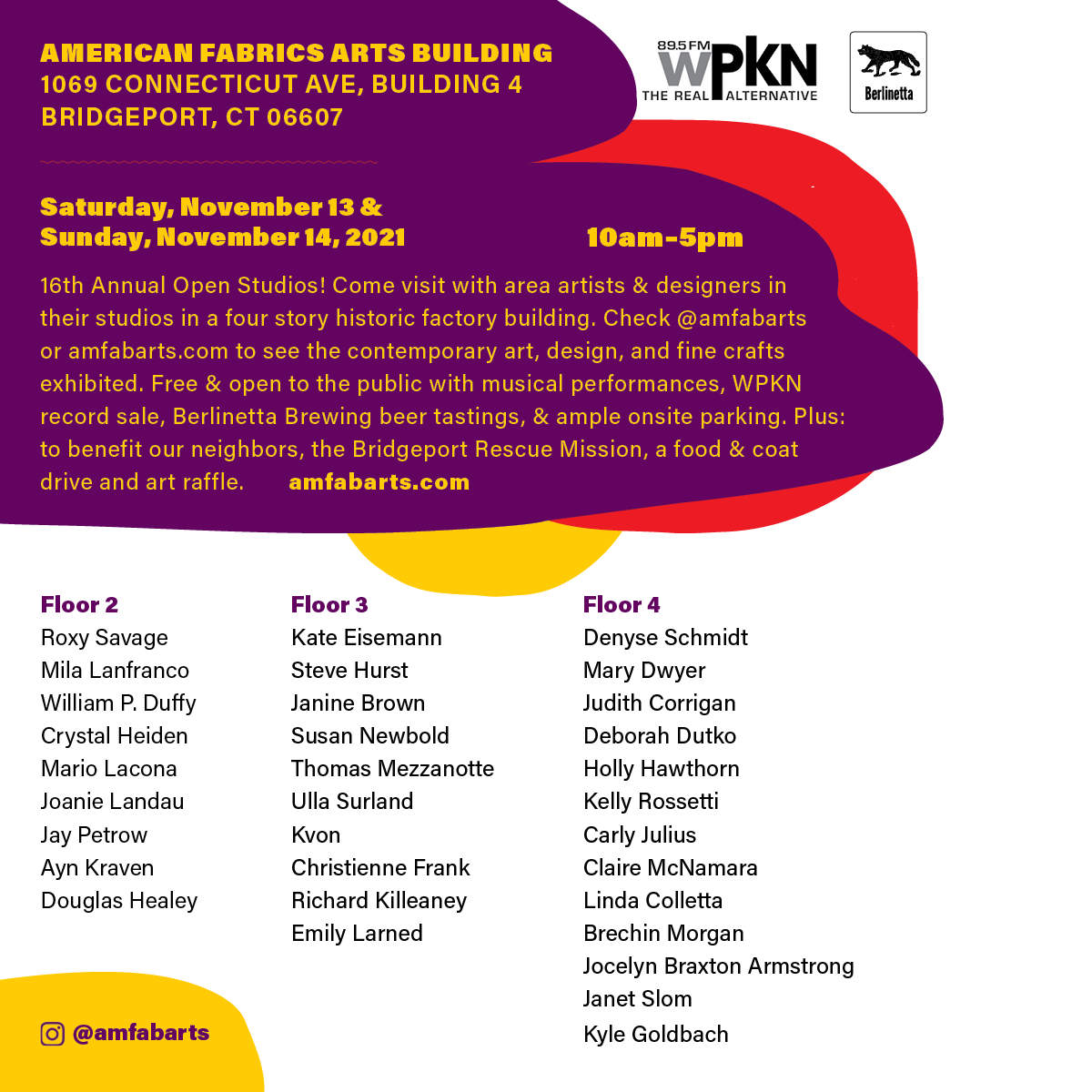 Pricing
Free for everyone!
Donations are accepted.
Registration is not required.
When & Where
Sunday, November 14, 2021
American Fabric Arts Building
1069 Connecticut Ave, Building 4
Bridgeport, CT 06607
10 AM - 5 PM    Open Studios Hours 
10:30 AM AIGA CT Guided Tour (Floor 3)
AIGA tour group will meet on the 3rd floor. Please arrive a few minutes early prior to the tour start.
TIME TBD    Letterpress Demos
AIGA CT Post Event Meetup
Following the studio tour and letterpress demonstration, join AIGA CT in a casual meetup for pizza and craft beer at Brewport!
When & Where
Brewport
225 S Frontage Rd
Bridgeport, CT 06604
Meetup Time TBD
Food and Beverages are not included.
Our Guide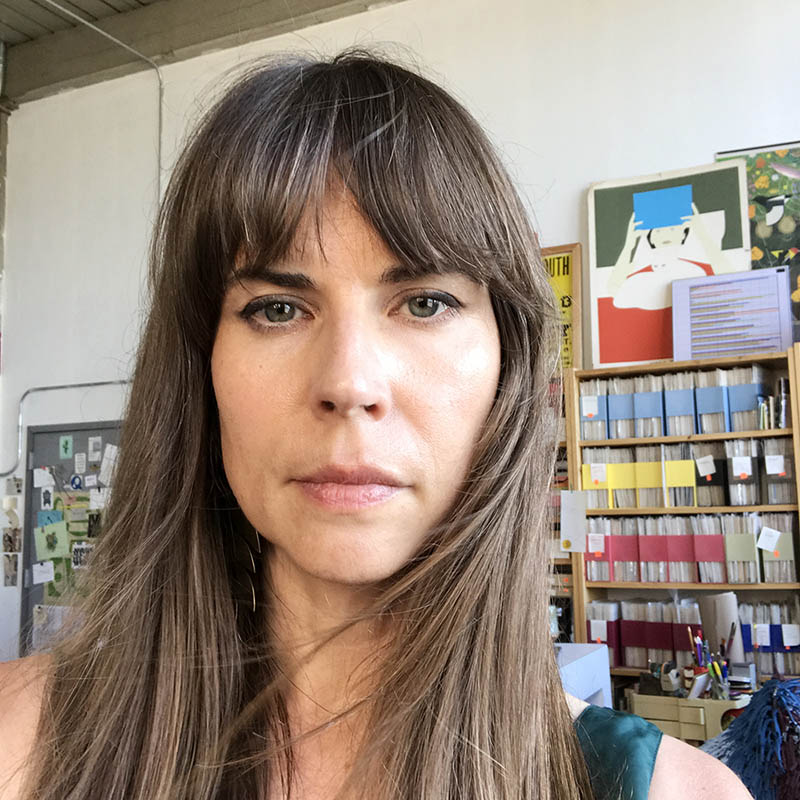 Emily Larned
Emily Larned has been publishing as a socially engaged art practice since 1993, when as a teenager she made her first zine. She is co-founder of Impractical Labor in Service of the Speculative Arts (ILSSA, est. 2008), a union for reflective creative practice, which to date has counted over 400 members in 37 states and 6 countries. ILSSA explores the immaterial working conditions of impractical laborers through participatory projects, publications, and exhibitions. Through her imprint Alder & Frankia (est. 2016), she publishes new collaborations and reissues of feminist archival material.
Emily's award-winning artist books, zines, & publications (including Muffin Bones zine, Memorytown USA zine, Parfait zine, & artist books under her former imprint Red Charming) are collected by over 70 institutions internationally, including the Tate, the Brooklyn Museum, the V&A, & the Smithsonian, & are exhibited around the world. Her work has received accolades from the AIGA (50 Books | 50 Covers), the Type Directors Club (TDC) (The World's Best Typography), and the Connecticut Art Directors Club (CADC) (Gold & Silver awards in Book Design, Spirit of Creativity Award). She graduated from Yale School of Art with an MFA in Graphic Design and is currently Assistant Professor of Graphic Design at the University of Connecticut, Storrs.
Event Safety
This event will be held indoors. Please find information on event safety on amfabarts.com. In attending this event you agree to follow CT State regulations and CDC guidelines.