Adobe XD Workshop
Learn how to design and prototype websites and mobile apps with Adobe XD
Join AIGA Connecticut and Adobe for a 3-hour workshop featuring Adobe XD, a premier tool for designing and prototyping websites and apps. This special event will be held at Quinnipiac University on Wednesday, April 10th at 6:00pm. Attendees will be entered to win a 12-month Creative Cloud membership! Reserve your spot now, seating is limited.
Why Adobe XD
Still designing websites in InDesign or Photoshop? It's time to learn Adobe XD, a fast, intuitive tool for wireframing, visual design, interaction design, prototyping, previewing and sharing. In this session, an Adobe certified instructor will show you how to design and prototype a complete experience using Adobe XD. Learn tips and tricks to immediately be more productive in creating a great digital experiences.
What You'll Learn
Crafting a design with Adobe XD
Reusing assets from Photoshop and Illustrator
Creating an interactive prototype from your design
Seeing your design in action with Live Preview
Sharing the prototype with others to get feedback
Experience Level
You do not need previous experience with Adobe XD, app design, or prototyping software.
Instructor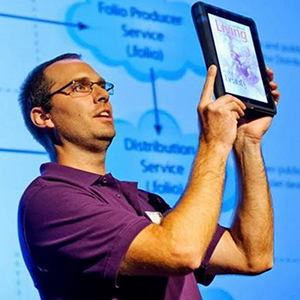 We're excited to have Brian Wood teaching our Adobe XD Workshop. He is an Adobe Certified Instructor, the author of 12 books, and has spent over 15 years training designers and front end developers all over the country. A speaker at many of the industry's top events, including Adobe MAX, the How Interactive Design Conference, and the Web Design Conference, Brian works regularly with design and development teams at Adobe, Nordstrom, REI, Costco, Starbucks, HP, and McGrawHill.
Raffle
One lucky winner will receive one 12-month Creative Cloud membership. No additional purchase necessary, each attendee will be automatically entered for a chance to win.
What to Bring
Nothing is needed other than yourself, but if you want to follow along directly, bring your personal computer with access to Creative Cloud.
Details
Wednesday, April 10
6:00pm - 9:00pm
Quinnipiac University
Rocky Top Student Center, Room 316
York Hill Campus
305 Sherman Avenue
Hamden, Connecticut 06604
View on map
Snacks and beverages will be provided.
Pricing
Students: $10.00
Members: $20.00
Nonmembers: $30.00
Parking
Complimentary onsite parking will be provided to registered participants.
With Thanks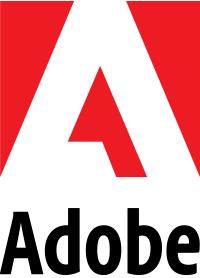 This program is presented by AIGA Connecticut and is not a program of Quinnipiac University, nor is it in any way affiliated with or endorsed by the University.
Your registration constitutes permission to use photos, audio and video recording taken of you at the event for promotional and educational purposes in connection with AIGA, corresponding publications, archives, and online. Ticket rates are based on AIGA membership status at the time of registration. AIGA Memberships are non-transferable.