Calling all students! The University of New Haven is hosting this year's Emerging Professionals Workshop on February 23rd for a full day of discussions, presentations, portfolio reviews, networking, food, and more! Banner Design by Lauren Heery, Quinnipiac University.
Young Professional Panel Discussion
We're starting off the day with a panel discussion, a group comprised of industry-fresh recent graduates. Since last year was such a hit, we've decided to scout a new group of talented designers, who are eager to share their experience in the field.
Industry Leaders Share Projects
For the first time at the event, attendees will get a visual glimpse into the design process of well-established professionals. A selection of industry leaders will share their insight, knowledge, and design process by taking us through their projects from start to finish.
Roundtable Lunches
Wish you could pick a pro's brain? Our roundtable lunches allow you the opportunity to connect on a deeper level with our facilitators and explore a design topic that's important to you! Roundtables are on a first-come basis so if there is room at a table, snag it!
Portfolio Reviews
After lunch, we'll sit you down one-on-one with several experienced creatives who are eager to help you hone your design craft and professional presentation skills. Come prepared with your work in print, or on your laptop or tablet. Student attendees have been hired by reviewers in the past, so bring your best self! View our portfolio guidelines.
Note: You must check the box labeled "Yes! I want a portfolio review" during registration in order to reserve a review spot. Portfolio review spots are limited and on a first-come, first-served basis. Portfolio reviews are optional, and guests who do not want a portfolio review are still encouraged to attend.
Networking Social
We're ending the day with a social! Talk with the professionals you've met throughout the day, and form new connections with other design students from around the state. Who knows, we might have a game that makes introducing yourself fun!
Tentative Schedule
9AM – 9:30AM
Sign-in & Breakfast
9:30AM – 10AM
Welcome
10AM – 11AM
Young Professionals Panel
11AM – 12PM
Industry Leaders Share Current Projects
12PM – 12:45PM
Roundtable Lunches
1PM – 2PM
Portfolio Reviews / Professional Topics
2PM – 3PM
Portfolio Reviews / Professional Topics
3PM – 4PM
Networking Social
Pricing
Student members : Free
Student nonmembers / general members : $10
Nonmembers : $15
More Information
Parking for the event will be at the Charger Plaza, marked on the map. There will be signs on campus directing you to Bartels Hall.
Your registration constitutes permission to use photos, audio and video recording taken of you at the event for promotional and educational purposes in connection with AIGA, corresponding publications, archives, and online.
Young Professionals Panel
Jordan Campbell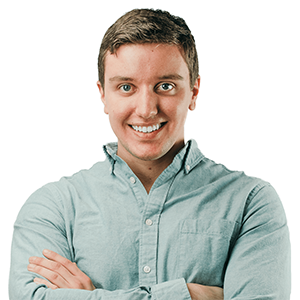 Jordan Campbell is the V.P., Creative Director at SoluTech, Inc. and Scroll Network. He specializes in interactive social experiences, UI/UX, marketing campaigns, and AR/VR/Motion Design. His day to day responsibilities focus on the branding, product design, and marketing of Scroll Network products and subsidiaries of SoluTech, Inc. Previously, Jordan held several design positions where he worked closely with numerous industry leaders such as Apple, Nike, Warner Brothers, HBO, and Spotify. He has also received several awards including two Shorty Awards, AVA Platinum Winner, Hermes Platinum Winner, and a Summit International Award Winning campaign. Jordan is also an Adjunct Professor at the University of New Haven teaching UI/UX in the 2019 Spring Semester.
Autumn Ballard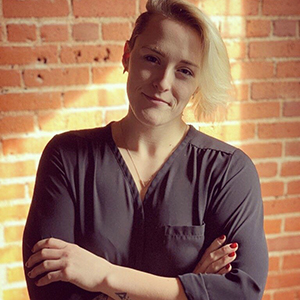 Autumn Ballard joined the team at Scrum50 as Art Director in 2018. She oversees projects for a variety of clients with a focus in agile digital marketing.
She graduated from The College of Saint Rose in Albany, NY with a BFA in Graphic Design. After graduating, she spent a year traveling the world before setting roots in Norwalk, CT. Prior to joining Scrum50, Autumn provided design services for numerous clients, from small nonprofits to multinational corporations, such as HP. Wherever she works, Autumn has been a fierce advocate and strong voice for gender equality.
When she's not immersed in design, she can be found coaching crossfit, traveling to at least one new country each year, or re-reading the Harry Potter series at her favorite coffee shop.
Blake Kinne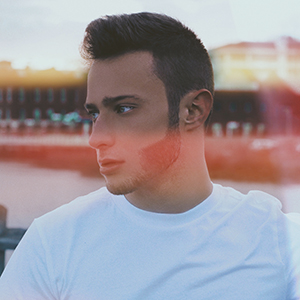 Blake Kinne is an alumni of The Hartford Art School's Visual Communication Design Class of 2018. Recruited by Randy Herbertson at the 2018 professional development workshop, he is now a full time designer at The Visual Brand, an independent branding and innovation studio in Westport CT.
His interests in streetwear fashion and hip hop culture bring a unique energy and freshness to his work. Blake has had the privilege to design for a variety of major clients including presentation design for Olympic Hockey Player Jayna Hefford, presentation and print collateral for The New York Power Authority, billboards for Evolve NY – a program encouraging electric vehicle use, brochures, catalogs and advertisement for Pfaff Sewing Machines, athletic clothing line development for The Hospital for Special Surgery, and social content for famous actress Eva Amuri Martino's collaboration with Mr.Coffee.
Blake hopes to inspire others to embrace their individuality, take risks and be a voice for others developing their own.
Amber Bauer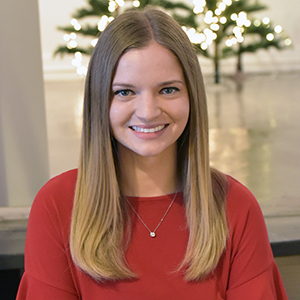 Ask anyone who knows Amber Bauer for the best word to describe her, and you will likely hear the word creative. Art has always been a part of Amber's life, whether drawing and crafting as a child or now designing and illustrating as a young adult. When Amber was unsure about what career path she should take, a mentor once told her, "Do what people compliment you on the most." She knew right away that she should pursue a career in the arts.

In Ambers junior year of college, she started an internship at The Visual Brand in Westport, CT. Here she expanded her knowledge base and skills which lead to her to becoming a full-time designer for the firm after graduating with a BA in graphic design from Western Connecticut State University. She sees graphic design not simply as a career but as a passion and feels lucky to be able to practice design on a daily basis.
Matt Cooper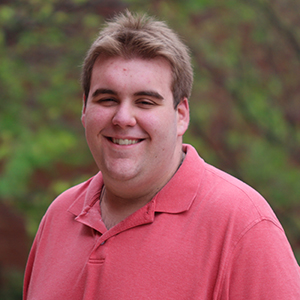 In 2018 Matt joined The Hartford insurance as an in-house visual experience designer. Being fascinated with user experience and interaction design projects, he is excited to develop his career into the UX Design path. So far, notable projects include his user experience contributions on digital interfaces for customer experiences, working with developers to help manage the UX design kit of the enterprise. Additionally, he is learning about design accessibility and its importance. He is now expanding his design skills by learning the capabilities of code in web design.
Prior to working at The Hartford, Matt worked for the office of Mayor Luke Bronin as a Print and Communications Designer. In 2018 he graduated with a Bachelor of Fine Arts in Visual Communication Design from the Hartford Art School.
Industry Leaders
Frank Oggeri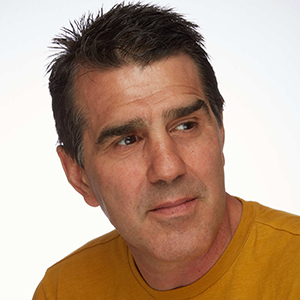 Group Creative Director, Creative Recruiter with 20 plus years of experience in brand marketing, consumer promotions, shopper marketing and sports marketing.
His current focus is growing a very diverse and talented creative department (both staff and freelance) that supports all TracyLocke clients across all disciplines (shopper, digital, advertising, consumer promotions, brand, field, sports, etc.). He has built and molded shopper marketing, brand, consumer promotion and foodservice marketing creative teams for clients such as Reebok, PepsiCo, Starbucks, The Hershey Company and Grand Marnier to name a few.
Above all else, the thing that makes his work fulfilling is being surrounded by the best, most talented individuals in the business. The whole creative process fascinates him, and being an extremely active part in mentoring the best and brightest creatives really gets his juices flowing. Frank also volunteers his time at F.I.Y in NYC and Syracuse University working with Juniors and Seniors and as a guest instructor teaching promotion and portfolio design classes.
Frank earned his BFA at Parsons School of Design '80 and studied painting at The Art Students league in New York City.
Andre Picard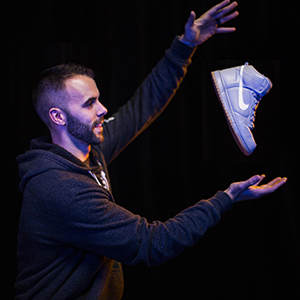 Andre is a Senior Art Director with over a decade in the industry. His experience spans the gamut of everything from old school consumer promotions and shopper marketing up through new age digital experience and brand development. He sketches, he designs, he animates, he focuses on pixel perfect design and bringing ideas to life in a variety of ways.
He's an agency veteran, and has art directed some of the largest brands around the globe, while also helping develop and launch new ones. He has lead design for various award winning campaigns and user experiences.
While not at his desk, you can find Andre flipping tires at Crossfit or touring new pop up breweries with slices of pizza in hand.
Bob Vitale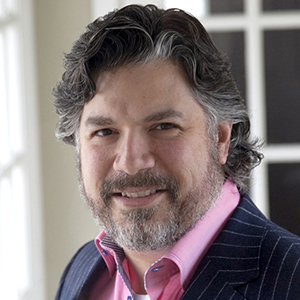 Bob Vitale, Partner, has over 30 years of experience and accomplishments in communications design. Bob's work consists of annual reports, corporate and brand identity programs, advertising and sales promotion, various marketing collateral, interior/exterior signage systems, exhibit design and digital media. Bob has worked throughout his career in the metro New York area at five top design firms.
Bob received his Bachelor of Fine Arts degree in Communication Design from Rochester Institute of Technology which includes a minor in printmaking, and studies at the School of Photography at RIT. In 2012 Bob was selected by Connecticut Creatives for "The 25 List," honoring the top 25 creative professionals in CT.
He is a current member of the AIGA and CADC.
Kelly Walters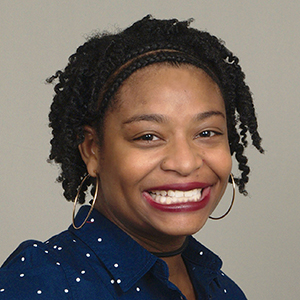 Kelly Walters is a designer, educator, curator and researcher inspired by mainstream visual culture. She is the founder of Bright Polka Dot, an interdisciplinary design practice, which focuses on print, digital, exhibition and textile design. Kelly has worked for Alexander Isley, Inc. Designers, the RISD Museum, SFMOMA, Atavist and Blue State Digital.
She holds an MFA in Graphic Design from the Rhode Island School of Design, a BFA in Communication Design and BA in Communication Sciences from the University of Connecticut. Kelly has previously taught at the University of Bridgeport, University of Connecticut, University Arts London: Central Saint Martins and the Rhode Island School of Design. Following graduate school she was awarded an Association of Independent Colleges of Art & Design (AICAD) Teaching Fellowship in the Graphic Design program at California College of the Arts. Kelly is currently an Assistant Professor of Communication Design in Parsons School of Design at The New School in New York.
John Rudolph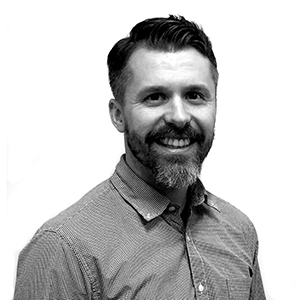 John leads a talented group of art directors and writers at Epsilon Agency to develop creative marketing platforms across multiple business sectors. He partners with the Strategy team to unearth consumer insights that will ultimately lead to omnichannel marketing solutions.
Most recently, John worked with retailer Family Dollar to develop the mobile game SmartSpins, a customer loyalty program delivered through its app. He also helped Pure Point, an online banking company, drive customers to it's NYC financial center with the concept of a rotating art gallery. In addition, he's created national promotional campaigns for brands like Frontier Communications, Gerber, M&M'S, Bayer Aspirin, and Coppertone sunscreen.
Prior to joining Epsilon, John developed branding, packaging and identity systems for businesses ranging from start-up to Fortune 500. He set new standards for editorial and web design in industries such as telecommunications, healthcare, finance, and higher education. He's a big thinker, completely obsessed with the smallest details.
Jen Miller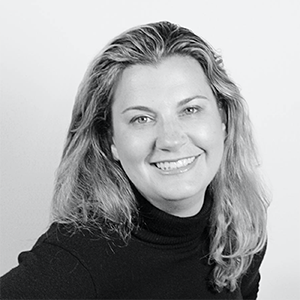 Innovator. Award-winner. Creative Leader. Leveraging her years at Digitas NY, Y&R, Wunderman, Tenthwave Digital, and Epsilon (Ryan Partnership), Jen Miller continues to be fired up delivering insight-driven creative to many of the world's most inspiring brands at Scrum50. Jen possesses a unique combination of strategic fire-power and creative vision that has led to building world-class brands, the creation of breakthrough global campaigns, leading-edge content programs and needle-moving ecommerce strategies.
As far as passion goes, Jen has found a niche marketing to women. Her many years working for Dove, Simple Skincare, Trish McEvoy, Margaritaville Suncare, Duncan Hines, Playtex and a vast array of Beauty and CPG brands have given her a unique perspective on what makes women tick. It's that passion that led Jen to launch sugar* marketing, specializing in marketing brands to female consumers.
Jen's Career Highlights include:
Led the US digital launch of Dove's "Campaign for Real Beauty" named "#1 Top Ad Campaign of the 21st Century" by Ad Age
Helped lead Scrum50 to Ad Age "Best Places to Work 2019", Digiday "Most Innovative Culture 2018", The Drum "Agency of the Year" finalist 2018

Worked with Apple to launch the iAd Mobile Ad Platform

Led the digital and social media strategy for Duncan Hines, listed as one of the "Top 10 brands with the most loyal Facebook fan base" by Brand Satisfaction

Early on, Jen was published on the first Ad Age "Roaring 20's: Twenty-Somethings to Watch" List
Receiving an MBA in Design Management
She is also a guest speaker on topics such as "Marketing Yourself", "The Effects of Social Media on Professional Image" and "Building Confidence" for aspiring female leaders.
Thanks to our Sponsors