Art of the Book:


Democratic Multiples and Woven Structures
Join us for a unique, intimate, and skill-based workshop focusing on the basics of book binding.
Talented book artist Lara Henderson joins us in Connecticut for a one-day workshop teaching you how to create various woven and folded book structures. Lara will also share insights on social justice and ways to reach your community.
No previous knowledge of book binding is required. We will provide all the materials you need to learn; just bring your eager hands! All registered attendees will walk away having learned at least three unique book-binding techniques, as well as a set of tools to keep.
This is a workshop you do not want to miss—seating is extremely limited, so secure your spot and register now!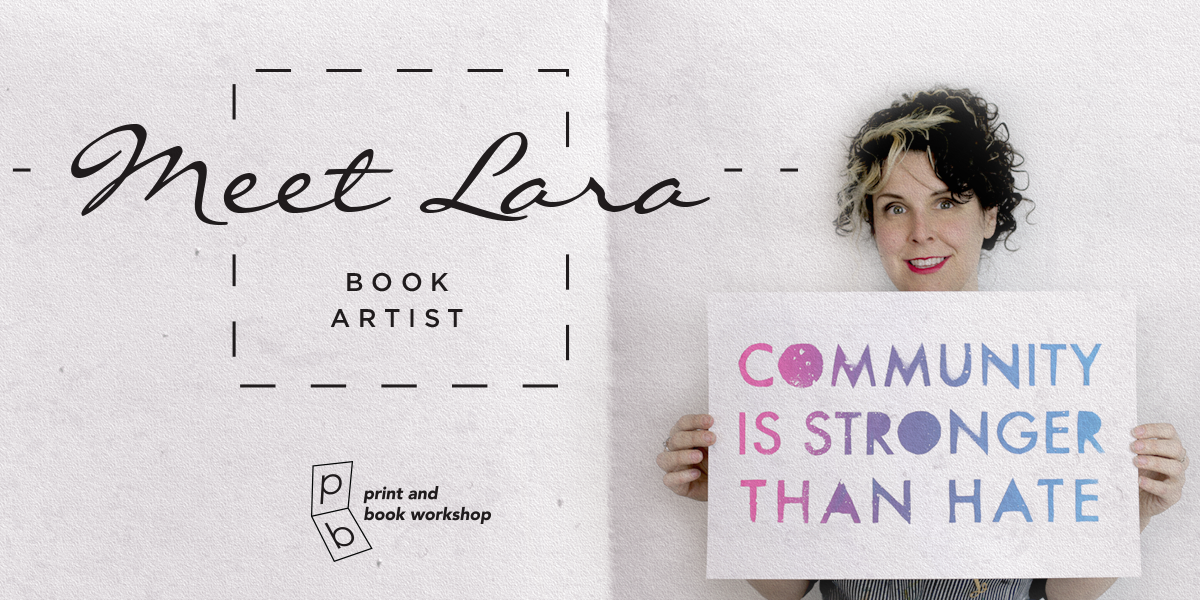 Lara Henderson
Lara Henderson is a book artist, printmaker, designer and educator based in Providence, Rhode Island. She attended the University of Massachusetts Dartmouth for her BFA in graphic design/letterform. In 2010, she completed her MFA at the University of the Arts in book arts/printmaking, focusing on book structures and offset lithography. After completing her MFA, Lara was the Printshop Manager at the AS220 Industries, a maker space in Providence, Rhode Island, for three years before becoming the Industries Director in 2014, overseeing not only the Printshop, but also the Media Arts and Labs, a digital fabrication space. In 2015, she was awarded a fellowship to attend Fab Academy, a creative coding and digital fabrication intensive. With these new skills, she assisted at the Fab Lab at Haystack in the summer of 2015. In 2016, she was awarded a grant from the Kresge Foundation to found Print and Book, a book arts and printmaking summer intensive based out of the AS220 Industries. She graduated her first class of ten students in the summer of 2016, with many continuing on in the field. Lara has been an adjunct instructor at the Rhode Island School of Design, the University of Massachusetts Dartmouth, and currently balances her time between teaching at Brown University, serving as the book arts coordinator at AS220, organizing events in her community, and her studio practice. Henderson's work has been collected by libraries across the country, including the American Philosophical Society and the Rhode Island School of Design. She has made presentations about her work at the Art Book Fair at PS1 in 2011 and at Southern Graphics Council in 2015.
printandbook.com
larahenderson.com
Details
Saturday, May 13th
2PM – 5:30PM
TicketNetwork
75 Gerber Road East
South Windsor, CT 06074
View on map
Additional Information
Complimentary snacks and beverages will be served
Free on-site parking
Pricing (Includes Tool Kit to Keep)
Students: $65
Members: $85
Nonmembers: $105
Thank You to our Sponsor

TicketNetwork.com is the signature retail website of TicketNetwork, Inc. Since launching in 2007, the site has provided fans access to tickets for popular, sold out, and hard to find events through our vast online marketplace. All tickets are listed on TicketNetwork.com by professional ticket-selling companies and trusted ticket sellers and are backed by our 200% money-back guarantee.